Mt Tamborine Wine Tasting Tour Destinations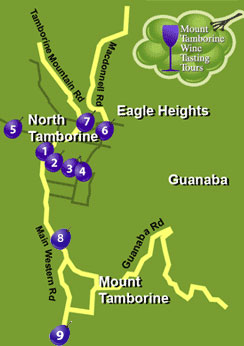 Enquiries & Bookings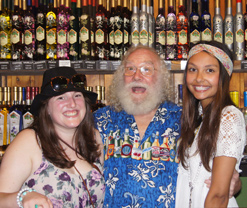 Full Day Tours
Inclusions
3/4 Wineries. Tasting 4/10 wines (per winery)
Wine Tasting fees
Tamborine Mountain Distillery
Mount Tamborine Brewery
"Noting from time to time our Itinerary may vary depending on weather and venue functions."
Pick Up & Return Times: Gold Coast 9:45am - 4:30pm, Tamborine 10:30am - 4pm
Full Day Personalised Tours
Please simply call us as, we are extremely flexible and more than happy to tailor the day to suit your requirements.
Full Tour Options
Lunch venue of your choice, Wineries of your choice ,Pick up and Drop Time of your choosing, Large groups  happy to offer discounted tariff.
Vineyards with live music (weather permitting)

We now  offer larger tours to a maximum of 24 people

Please contact us either by email of phone directly to discuss both itinerary and tariff .